Everybody has problems in their life related to marriage, career, children and relationships. But the knack of tackling them won't come for everyone. It requires a high level of self confidence, emotional balance and positive attitude towards the problem. Therapies are required for the weak minded people who are not able to deal with the problem. To resolve the issues, people in Utah County now consider visiting the certified counselors who excel in suggesting the best therapies for different problems.
Therapists in Utah County provide counseling without confronting anyone or disturbing one's feelings during the process. They make sure that the person gets the needed attention during the process.
Therapies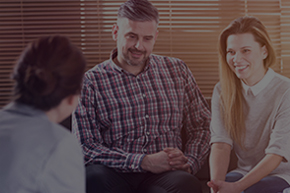 Marriage counseling is one of the main therapies people look for to resolve issues in their married life. Even people who are getting married and who are getting divorced also consult therapists to resolve their problems. They help in making one's life happy by solving problems. They also help people in getting rid of their addiction to technology and teach them the importance of family and friends. They encourage them to spend time with family.
Transition therapy helps individuals, families, and couples in adjusting to new environments after marriage and solving conflicting expectations so that there won't be any difference between the family members. Change is evident and it is an integral part of life. Everyone has to accept it and get adjusted. But when these changes are problematic causing issues in everyday life and persist over a long period of time, a therapist's help is much needed to solve them. If any person is taking a long time to adjust, adjustment therapy is needed for that person to prevent any adverse impacts in his life.